Company Profile
---
Jiangsu Jun Yu Automobile Parts company is a civilian-run and share-holding company, located in Changzhou City, Jiangsu Province, established in 2000. Our company specialized in the development, manufacture and supply automobile energy storage, springbrake, gas chamber and single chamber ordinary gas room.
Our company owns management mode, abundant technical support, powerful product development, mold design and fabrication, stamping, welding. In addition, we has the ability of mechanical processing and assembly. The advance production equipment and testing instruments has been widely used by our company which are the premise of product quality The company the ISO9001:2000 quality management system certification in 2008, and passed the ISO/TS16949 quality assurance system certification in June 2010.
Our company produces a wide range of products , mainly provide to support the light,medium and heavy vehicles 14"-30" ordinary gas room and 16"/16" 30"/30"spring brake gas room, 16-24"pneumatic disc brake gas chamber and16"/16"-30"/30" energy storage spring disc brake chamber, etc. We no only own rich experience,advanced technology,mature workmanship, high quality products, but also has successfully became a qualiftied supplier offer in high-end light, medium, heavy trucks, export cars. Our company has been awarded honors of "strategic supplier and "outstanding supplier" by the host manufacturer. Our company main clients including Dongdner vehicle axles, BeiqifuTian,Shanxi steam group, FAW group, Jíanghuai Automobile, Amah bridge, Zhongji group,Northern Mecedes, Xuzhou Mercedes, Hualing Automoblie, Big Lucky car, etc.
Our company cooperates with provincial and out-provincial engineering institutes to build technical development and engineering design team which enhance the product and mold development capability Our company business concept: We pursue Continuous improvement principle, create Jun YU brand effect; Ofter high-quality services, estabishing our brand image" . We will continuously try our best to provide our clients with competitive quality products and best services. Our company sincerely welcome the car-industry experts;, quality experts, customer to guide and supervise the product; Our company is looking forward to cooperate with domestic and foreign manufacturers.
Development History
2018
---
Sales reached 190 million RMB

2016
---
2016 sales of 160 million RMB

2014
---
2014 sales exceeded 130 million RMB

2008
---
The company carried out three phases of expansion, expanding the plant area of 46,620 square meters, and sales exceeded 80 million RMB.

2000
---
The company was established as a private joint-stock company with a plant area of 6,680 square meters, 32 employees and an output value of 15 million RMB.



2019
---
Sales exceeded 200 million mark, reaching 220 million RMB

2017
---
Sales reached 170 million RMB

2015
---
2015 sales of 140 million RMB

2010
---
Successfully settled in Futian, CIMC, Yutong, Jianghuai, Dongfeng and other host platforms, sales exceeded 100 million RMB.

2005
---
The company carried out the second phase of expansion, the plant area expanded to 13,580 square meters, sales exceeded 50 million RMB.
Our Team
---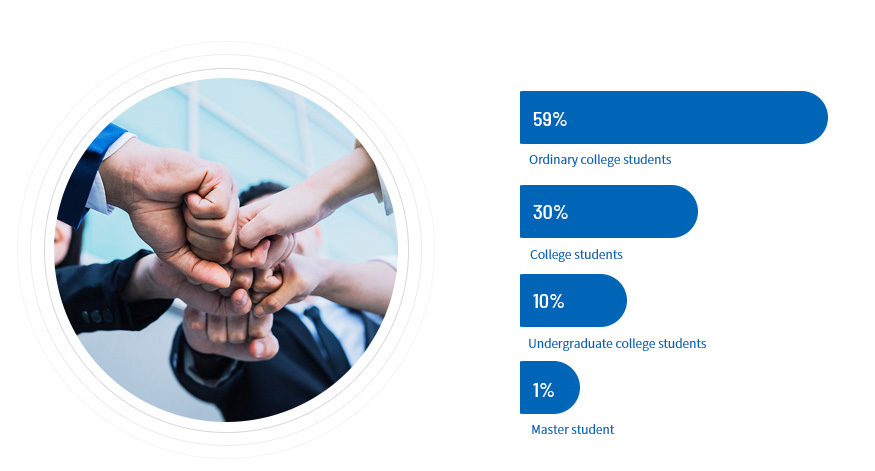 Our team is not only technically at the forefront of the industry, we pay more attention to the clear and accurate expression of our customers' products. Most of us are science students. We have research in various fields such as mechanics, electronics and physics, and can easily understand the concept of customers. So we can better express the customer's intentions.
R & D Capabilities
---
In terms of technology research and development, the company has jointly established a school-enterprise joint design and development team for technical research and development and engineering design with Jiangkeda and other provincial engineering colleges. We have our own professional 3D animation and motion simulation production team, starting from product design, to the test phase of the sample, to the mass production of the finished product. We continue to innovate and improve manufacturing standards, using cutting-edge motion simulation technology to continuously meet customer demand for products.
Pure copy development
8-15 business days
Samples are provided by the OEM, and our company is responsible for pure copy development.
Joint design and development
15-30 business days
The main engine factory provides technical parameters related to the products. Our company is responsible for CAD and CAE design and analysis of the parts, and verifies whether the strength meets the design requirements, and calibrates the relevant parameters of the products and the characteristics of the main parts.
Independent development
30-40 business days
The prototype is provided by the OEM. Our company is responsible for the overall matching design of the product assembly, and verifies whether the technical parameters of the assembly meet the technical parameters of the vehicle, and performs CAE finite element analysis on important components to verify that the strength meets the design requirements.
Product design and development process example